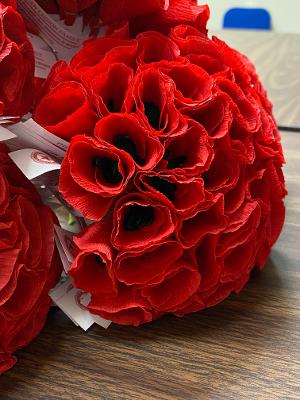 2021 POPPY SHOP HAS BEEN CANCELLED
Department Junior Convention - April 24, 2021
This is a change - to be held at Streetsboro American Legion Post #685, Streetsboro, OH. To be held from 12 p.m. to 3 p.m. Look for more details to come soon.
Mid-Winter Conference has been POSTPONED until March 12-13, 2021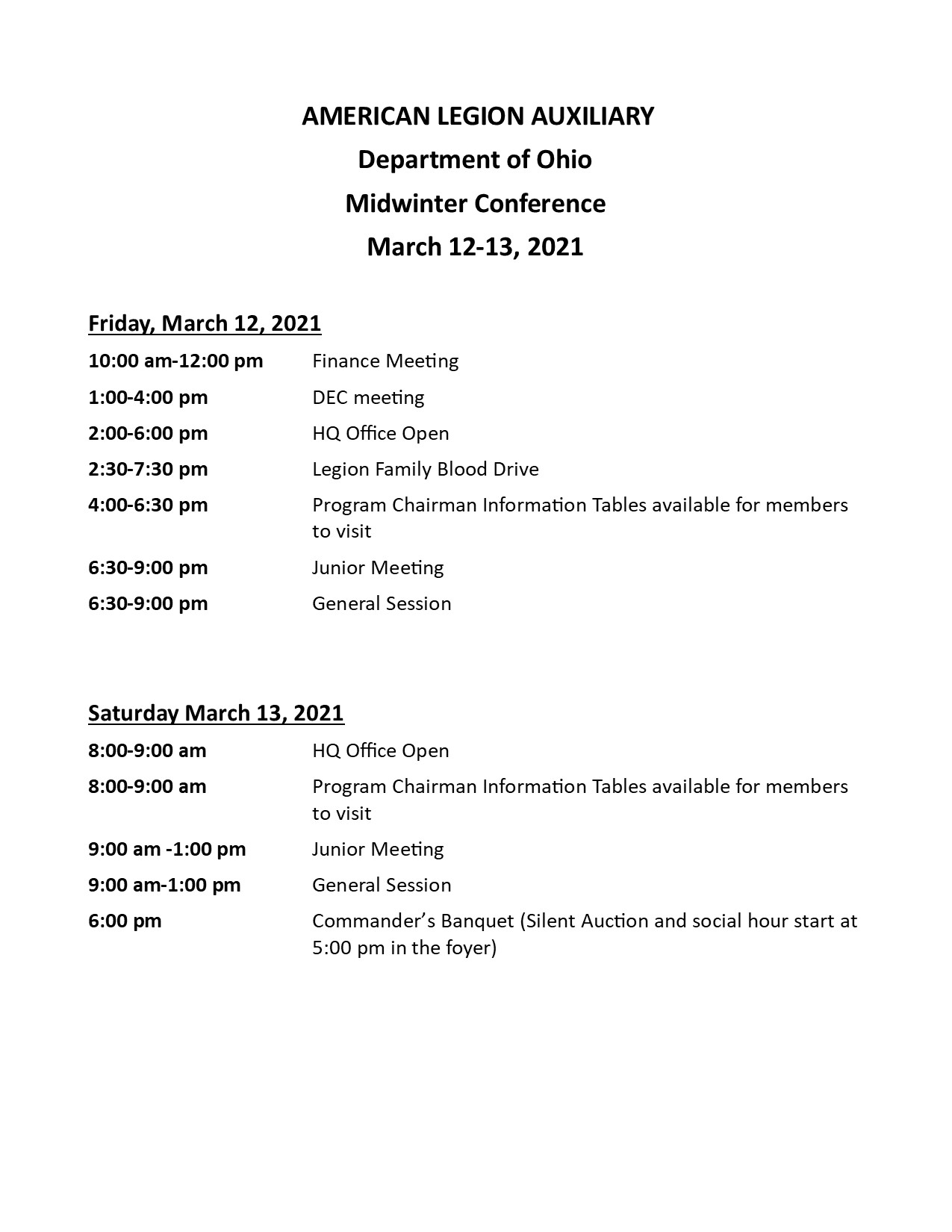 2020-2021 Ohio Special Project: Enhancing Auxiliary Programs

President Kristen Little selected Enhancing Auxiliary Programs as the Special Project for the 2020-2021 year. Kristen is encouraging every Unit to increase their donations to Department programs by 10% over their 2018-2019 donation level.

Its What We Do: The American Legion Auxiliary serves the veterans, families, and communities of Ohio by fostering citizenship, promoting service, and supporting democracy. We encourage all our members and our communities to support the men and women who have served their country in defense of freedom. We welcome you to join us in service at home.
Our Mission:
In the Spirit of Service, Not Self, the mission of the American Legion Auxiliary is to support the American Legion and to honor the sacrifice of those who serve by enhancing the lives of our veterans, military and their families, both at home and abroad. For God and Country, we advocate for veterans, educate our citizens, mentor youth and promote patriotism, good citizenship, peace and security.